A WordPress website like this should cost over £500!
So why are we offering our Websites for only £99.00?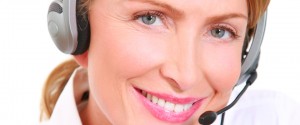 Put simply, we are looking to build our client base and hope that by giving you such a high quality website at a rock bottom price, when you need other IT services you will call on us first.
Also when the client collates all their content together and then sends it to us, using our easy to use form on the Send Us Your Info Page we can save a great deal of time.
Not that you are on your own with this, we provide a lot of tips on collating your websites content and can also advise and answer any questions about your content needs, including how to create your text content, video, images plus SEO ect.
A website is the first thing that you need to build a good online presence in the 21st Century. Today there are many  products to promote your business online, from social networking such as Twitter and Facebook through search engine optimisation (SEO) to email newsletters to send to both your existing and potential clients.
By working very closely with our customers and advising on how and where to place text and images, clients have the ability to choose exactly how their new website will look and feel. Why go through all the hassle of having to learn web design and struggle with complicated online web design programs when it can be a much quicker and easier process with us. Our designers are always at hand to guide you through the process to get professional results, and avoid the awful mistakes that litter cyber space. This symbiotic relationship between designer and client also helps us to keep the price very affordable for a custom designed website.
There are many other services we can offer our customers, such as Social Networking integration with your website, professional Photography and Graphic Design, Press Releases, plus E-commerce set-ups to sell products from your site. We can provide 1 to 1 tuition for those who wish to be more involved with placing content onto their sites through to more advanced Web-Design services such as corporate Banners and Logos.
There is absolutely no obligation to take any of our other services, if you just wish to have us build your £99.00 website, we are more than happy to have you as one of our clients.
Either way You will always get Our Full Ongoing Support to help you "Grow Your Business online".
We also offer a Money Back Guarantee as we want to ensure complete satisfaction at all times for our clients.
All our clients are important to us, as contented clients always spread the word, which is the best form of advertising.
Web Hosting is not included in the £99.00 Web Design Package
We offer our customers a special price of £49.00 usual price £69.00
For Just £99.00 you will get the following.
A WordPress Custom Website with up to 3 Pages of content, comprising of :
Home Page, Contact Page plus up to 1 more page (text and images provided by you)
Each Page can have up to 3 images and up to 500 words of text.
Your 3rd Page can be an Image Gallery with up to 8 images.
A Cherished Domain Name, Optimised to your Business and Services offered.
Included is a Premium Responsive Theme worth over £50, that works on browsers as well as mobile devices.
An Image Slider with up to 2 images on the "Home Page" each links to your content pages.
A Contact Form Page so that your clients can contact you directly from your website.
A "Call to Action Bar" on the Home Page linking to your "Contact Page".
Money Back Guarantee if not Completely Satisfied.*
Our full ongoing support to help you Grow Your Business online.*
Web Hosting is not included in the £99.00 Web Design Package
We offer our customers a special price of £49.00 usual price £69.00
I have read & Accept the Terms & Conditions
[contact-form-7 id="403″ title="Terms tick box"]
Buy Your £99.00 Custom Website Now:
[wp_cart:£99.00 Website Package:price:99:end]
Plus 1 Yrs Hosting £49.00
[wp_cart:£49.00 for 1 yrs. Hosting:price:49.00:end]
Plus Extra Pages at £45.00 Each
[wp_cart:Extra Page:price:45.00:end]
[show_wp_shopping_cart]
Once you have made payment you can Send Us The Content for your website
and we will then have it online for you within 3 days.